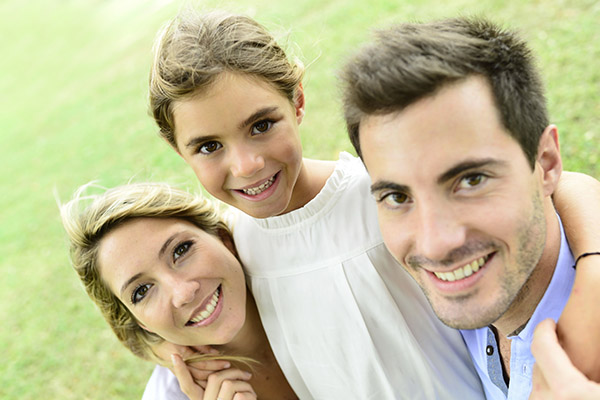 A family dentist can provide care for anyone regardless of the needs or age of each patient.
Having a family dentist can simplify how you take care of your household's dental care. Everyone sees the same practice, and you can even make routine checkups a family affair!
Benefits of a Family Dentist
Without a family dentist, receiving proper care for you and your children can become very challenging and may lead to missed appointments, an increase in expenses and hectic schedules.
Fortunately, a family dentist solves this problem.
The following are four benefits of having a family dentist.
1. A wide range of services
Perhaps the most significant benefit of a family dentist is that they can offer a wide range of services, which is often required in a busy family.
Here are just a few of the many services that a family dentist can provide:
Preventive care
Restorative care
Pediatric care
Cosmetic dentistry
As we age, the exact oral health procedures that we need change. Without a family dentist, this could mean numerous individual visits for each member of the family. All needs of the family can be met, often on the same day, with a family dentist.
2. Makes scheduling easier
When the family does not have a single dentist that they can rely on for all their general dentistry needs, it can become complicated and confusing to schedule all the necessary dental check-ups and appointments for your loved ones.
A family dentist, however, can help ensure every member of the family receives the care they need and can send friendly reminders whenever it comes time for someone in the family to come in for a check-up or treatment.
Since the dentist's office knows your family, they will coordinate appointments to get everyone seen at one time.
3. Helps track dental history
It is essential to have a detailed history of all treatments and diagnostic tests administered to ensure proper dental care is given long term. Otherwise, parents risk paying more for unnecessary dental x-rays and other treatments that their children do not need.
A family dentist keeps track of each person's dental record. This ensures that your family receives the care they need while also eliminating any unnecessary costs.
Since these dentists can treat children from infancy to adolescence, your child's dentist will have a complete account of their dental care. This is often a problem when switching dentists as your children age.
4. Builds trust in children
Many kids are naturally hesitant to avoid the dentist, especially if they are not familiar with the dentist they are going to visit.
Having a family dentist who the entire family knows and trusts can help calm your anxious child's nerves.
Once a child builds trust with their family dentist, the same confidence is likely to carry over into adulthood, allowing them to feel comfortable on dental visits their entire life.
Does your family need dental care?
Our office can treat any member of your family. Please call us if you want to know more about our family dentist services.
Are you considering a family dentist in the Fort Lee area? Get more information at https://fortleefamilydental.com.
---
Related Posts
January 30, 2017
While many parents remind their children and ensure that they brush their teeth on a regular basis, children need professional dental care at a dentist. Along with specialized care toward children, there are also other …
---